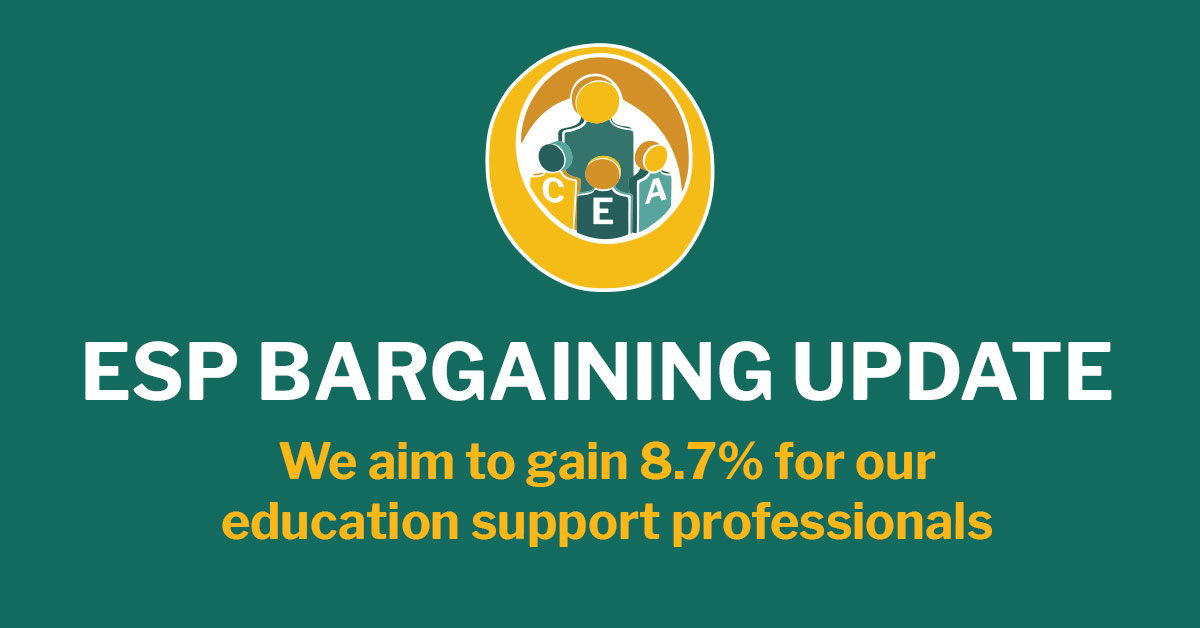 ESP Bargaining Updates
On February 16th, OCEA returned to the bargaining table with a proposal for a $2,000 non-recurring supplement and a 6.5% cost of living adjustment. We aim to gain 8.7% for our education support professionals. By including a non-recurring supplement and a 6.5% raise, our education support professionals will reach the goal of 8.7% for the year. We hope the school district will consider the proposal and demonstrate its commitment to the financial well-being of its employees.
ESP Bargaining History
On November 17th, our OCEA Bargaining Team returned to the table with the school district and proposed an 8.7% cost of living adjustment for all education support professionals. In January, the school district offered a $500 non-recurring supplement for the 22-23 school year and the 23-24 school year. OCEA did not accept this offer. A cost of living adjustment is vital for increasing staff morale and maintaining a quality workforce. A $500 non-recurring supplement would not help offset the inflation in our economy. 
Help Our Mission
We're doing our best to fight for an 8.7% cost of living adjustment. But we need your help to make this happen. Here are some things you can do to help us:
Our power is in our numbers. The more employees we represent, the more power we have at the bargaining table. If you've considered joining, look at the benefits, and speak with one of our representatives. 
Over 5,000 people have signed. This is a good start, but we need more. Sign and share our petition with everyone you know. Let's show our school district that our employees deserve more. 
Have you written our school board members? Share your thoughts with them. Don't worry if you don't know what to say. We have a template ready for you to customize. 
Attend a School Board Meeting
Nothing shows support like attending a school board meeting and speaking out on behalf of our educators. We need you to help communicate how our sinking wages hurt the profession and the students. 
Bargaining Information
All bargaining information is public record. You can view the proposals online after the meeting. You can also view all of the bargaining meeting minutes online. You can also attend the meetings in person.